Press Play

 to 

Watch Promo Video
If You Want More Effective Meetings That Are Fun, Energized, and Unique, Then This Might Be The Most Important Letter You'll Ever Read. Here's Why...
Dear Certified Meeting Planner:

While many entertainers do an average job at everything from kids' shows to weddings, I specialize in doing a fantastic job providing corporate entertainment. Specifically, I love to work with certified meeting planners and destination management companies who need custom entertainment for meetings.

Motivate your team

at the next sales meeting. Instead of being bored and lethargic, your sales people will leave amazed, pumped up, and ready to sell
I incorporate ideas about

asking for referrals

, having the

right attitude

to

get the sale

, and

creating trust

and

relationships

in business.
Reward and spotlight key players and

high achievers

.

All of my shows are customized to meet your needs. You can use my performances to match the theme of your event and reiterate an important lesson, or you can simply have me put on a fun show to re-energize your meeting's attendees.
An Example of Customization:
SKILL: Prospecting
IDEA: Prospecting is really just a matter of mental discipline.
EFFECT:
I show an empty bag and fill it with jellybeans while telling the following story:
What if I showed you a big bag of multi-colored jellybeans and threw in one $50,000 diamond? Then I blindfolded you and said you could scoop handfuls of the mix as long as you wished, before giving the next person a shot. When do you think you would stop "prospecting"? Before you got that diamond? Of course not. Think of that bag of jellybeans as you set your sales goal each day and go for that diamond. Then, when you get it, go home, enjoy your success and get stoked for a great day tomorrow.
At the end of the story, I reach into the bag and pull out a diamond ring, but all of the jellybeans have vanished.
Nobody will forget that message.
What Makes Me Different?
I am a full-time, professional corporate entertainer with over 20 years of sales and marketing experience. Believe it or not, many entertainers you'll find on places like GigMasters or other lead-generation farms are mostly hobbyists, kids' entertainers, or are generalists that perform anywhere they can. When you book me, I speak the language of business and can connect with your meeting attendees on a level they can relate to. Of course, this means I can share valuable information about sales, marketing, and motivation while being entertaining at the same time. In a nutshell, I'm a corporate entertainment specialist, not just a magician.

Here are Four Reasons You Should Have Zach at
Your Next Meeting
1. Bring something different to your company's monthly meeting. Why hire another speaker when you can bring in somebody that can make the same points as a speaker in a fun way that energizes the room?
2. My shows are truly customized to meet your needs. Many entertainers do the same stuff for every client and call what they do customized because they mention the company's name during a trick. When you work with me, you have a partner that's interested in helping you achieve the goals you have for your meeting. I will emphasize and communicate the message that's most important to you.
3. I am the easiest entertainer you will ever work with, guaranteed! I charge one fee which includes all travel, room, meal expenses, etc., so you don't have to spend time matching invoices and receipts. I always send a W9 the first time so you don't have to waste time hunting it down. I make the booking process simple and fast. I will be the easiest part of planning your meeting.

4. I have shows that will work for any size group. If you have a group of 20, I can perform sophisticated sleight-of-hand magic designed to match your meeting's theme. If you have a group of a 1,000, I can perform a customized stage show that includes squeaky-clean comedy, mentalism, music, audience participation, and of course, magic.

Entertainment
Makes Meetings More Effective

and Makes You a

CMP Star



---
100% Money Back Guarantee (if you don't love my show, you don't pay a cent).
All of your guests will be laughing and will be amazed at what they see (instead of sitting around bored).
If people are yawning at your sales meetings, it's time to do something different. I can wake up, motivate, and educate your sales force. They'll retain more information, have more fun, and they'll have more energy throughout the rest of the meeting.
You will not be embarrassed by an offensive show (you'll join your guests in amazement and laughter and you'll be relaxed knowing the entertainment is appropriate for your group).

I have a background in direct marketing, goal setting, sales, advertising, motivation, interpersonal communication, and speaking. Before becoming a professional entertainer, I've held jobs in broadcasting (including working for Howard Stern), technology, customer service, and a bunch of other whacky stuff. The bottom line is I can take the theme of your sales meeting and perform a custom show, or you can tell me what topic you'd like me to speak about and I can build a custom program for you around that subject. Of course, the lecture will be fun and full of comedy and magic.
You can relax or take care of important business. You don't want to hold somebody's hand throughout your event. I'm a professional, I've done this stuff a million times, and I know what to do. After I arrive, I get down to business. It's one less thing you have to worry about which frees you up to take care of things like networking, selling, or handling a real business crisis.
Here Are a Few of My Clients
Don't Hire An Entertainer That...
Doesn't promise a money-back guarantee.


I am so confident I will make your meeting more fun and effective that if I don't, you don't pay, it's as simple as that.

Doesn't specialize in working with Destination Management Companies and Certified Meeting Planners.


Performers that don't specialize in speaking and/or entertaining at meetings aren't accustomed to working with meeting professionals. With me, you get a partner who wants to help make your meeting the best it can be, not just a guy that makes a pigeon appear.


Doesn't entertain and educate at the same time.


There are a lot of great entertainers, but that doesn't mean they know how to connect with your company's culture. I run my own business. I'm in the trenches and know what it takes to make sales and hit goals. Of course, I'm entertaining, but I can also share sales and marketing secrets I've learned. I make your meetings more fun and more effective.

Read What My Clients Have to Say...

John Doe UI/UX Designer
"My image of magic was shattered the night you entertained our BusinessWeek clients"
"My image of magic was shattered the night you entertained our BusinessWeek clients. I had no idea how powerful and sophisticated intimate sleight of hand could be.
Booking you added a great touch to our party, and our customers are still talking about how much you added to the "magic" of the evening. Not only did you add a unique, surprise element to the party, but you were also great to work with. From our first contact to the end of the party, you were a consummate professional.
Thanks for helping BusinessWeek make a great impression. Our Clients are already asking about next year!"
Bob Maund
- Vice President, Business Week, Sales, Western Region
"Everyone at the event enjoyed the time your spent entertaining them..."
"I wanted to take a moment to thank you for helping make Absolut's Day at the Races a success. The day was intended to show our appreciation to some of our key customers. Everyone at the event enjoyed the time you spent entertaining them at their tables. Your mix of magic and comedy kept the atmosphere light and the day moving."
Michael Olsker
- Regional Marketing Director, Absolut Spirits Company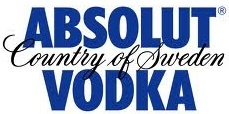 John Doe UI/UX Designer

John Doe UI/UX Designer
"The break you provided helped to re-energize the staff."
"Thank you for making Toad and Co's national sales meeting a huge success.
After a day full of meetings it was great to relax and be entertained by your comedy and magic show. All of the employees commented on how much fun they had for weeks to follow.
Aside from being great entertainment, the break you provided helped to re-energize the staff. We had another day of work ahead of us and your show provided extra motivation to keep plugging away.
You definitely made our meeting special and I wouldn't hesitate to use you at future conferences and trade-shows"

Gordon Seabury
- CEO, Toad & CO

Although I have booking agents, I don't hide behind them. If you have any questions at all, don't hesitate to call me at 310-935-3684. That's my number, and when you call, we can discuss your event and put together a package the meets your needs.
More Happy Clients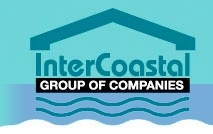 John Doe UI/UX Designer
"It was a great icebreaker!"
"We thoroughly enjoyed your performance during cocktail hour for our event this week! You provided a way for people who did not know each other very well to laugh and talk with one another; it was a great icebreaker!
Our employees from out of town are still telling me how much they enjoyed your magic and your great personality.
We will certainly consider you any time we have a corporate event."
Laurie Edmondson
- Corporate Office Manager
"I was hesitant about having a comedy/magician."
"I would like to take this opportunity to congratulate you and to thank you for a wonderful performance. It is our goal to entertain our employees at our annual get together.
I must admit I was a little hesitant about having a comedy/magician at our event. Was I ever surprised! You read everyone just right. Our employees are still commenting on how entertaining the evening was. We are looking forward to having you entertain our employees at our next annual gathering."
Michael Perilman
- President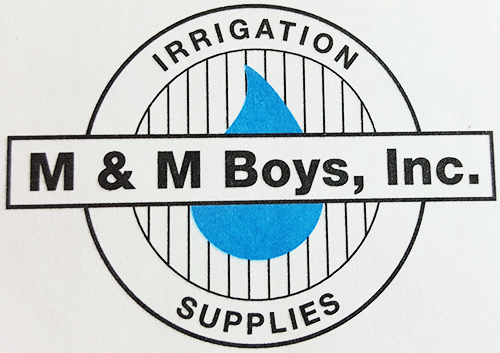 John Doe UI/UX Designer
---
About Zach Waldman
I've been a professional comedian and magician for most of my life. Originally from Miami, FL, I now live in Santa Monica, CA. I perform regularly at The Magic Castle in Hollywood, CA.

I'm a member of both the Society of American Magicians as well as The Academy of Magical Arts.

My clients include Vice President Al Gore, Senators Al Franken and Harry Reid, Smokey Robinson, Gene Wilder, Microsoft, Absolut Spirits, Siemens, Sysco, and many many other celebrities and corporations.
You Won't Have to
Worry...
Consistent Pricing so you can be confident of your decision (you won't have to worry that the next person calling is getting a better deal while you get taken).

Fully customized programs. A lot of entertainers claim to customize their programs and they charge a lot more for these shows. However, when you see them at some other event, the show is almost identical. Just saying the company's name isn't true customization.
Sophisticated shows (no cornball antics to embarrass you).
You won't have to worry about complaints or regret the next day (clean, appropriate material means you can relax and enjoy the show with confidence because you've hired a professional).

Zach Waldman vs The Competition

Before you hire another speaker, comedian, or magician, consider the advantages of dealing with a corporate entertainer directly.
Zach Waldman
Money-Back Guarantee
$2,000,000 Performers' Insurance Policy

Guaranteed Clean-Comedy
Customized Presentation to Match Your Meetings' Theme.
Meeting Entertainment Specialist
The Competition
Takes the Money and Runs

What's the Worst that Could Happen?

May have you explaining yourself to HR
The Same Old Act for Every Client
Doesn't Speak the Language of Meeting Planners

Frequently Asked Questions
What are your technical requirements?
---
P.S. If you aren't sure if my services are right for your event, call me! Let's talk, and if I can't put together a customized presentation that meets your needs, maybe I can recommend another speaker or entertainer. I'm here to help make your meeting great!

---
---